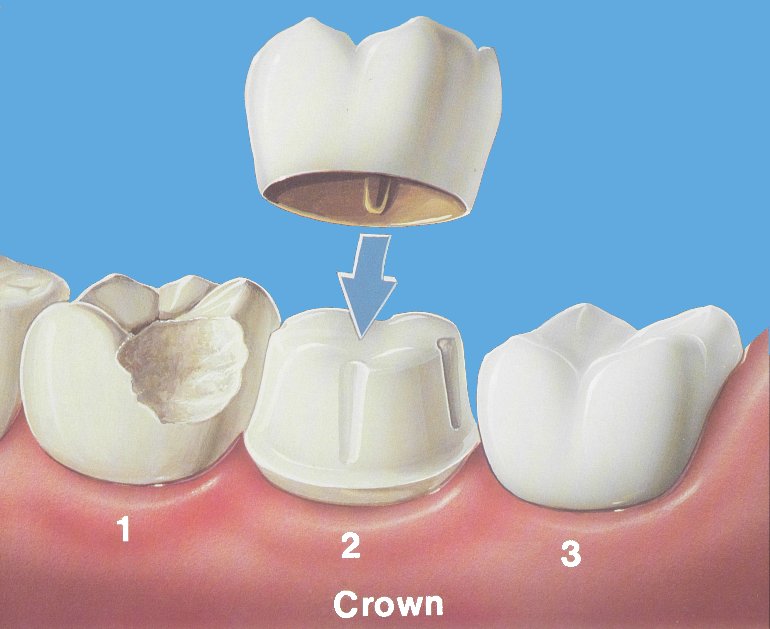 Modern dentistry provides a host of options for replacing missing teeth from traditional dentures to crowns and bridges. A dental crown is a tooth cap placed to cover the tooth to restore its shape, size and strength. A dental bridge is a false tooth known as 'pontic', which is fused between two porcelain crowns to fill in the area left by missing tooth. Though there are many options available, Porcelain Crowns and Bridges are the best looking crowns and the best value for money as far as aesthetics are concerned. Porcelain crowns and bridges are 99% biologically compatible and have few allergy problems.

Reasons for the placement of crown and bridges

Restoration of a tooth to its original shape.
Strengthening of a weak tooth.
To improve appearance of the tooth.

To replace missing teeth by bridges.